We deliver trusted software solutions
Mi-C3 works with great humans & influential partners to deliver Meaningful Intelligence.
Our software solutions are tailored for Mission Critical Environments that require a consolidated, detailed, real-time view of highly complex operations.
Awards, Assurances & Accolades

Malta Communication Authority:
Business Awards 2018 : Best B2B Application

World Summit Award Nominee (2018)
(Business & Commerce category: Best B2B Application)
ISO 9001:2015
Quality Management Systems

ISO 2000 - 1:2011
Service Management System

ISO 27001:2013
Information Security Management System
Mi-C3 International Limited is a Malta based company that was established in 2014 by the CEO and founder, Glen Scott.
The history and the philosophy of Mi-C3 is in its name which is a combination of two acronyms. The genesis of the technology was in supporting Command and Control for organisations that needed technology to improve their situational awareness to manage and secure their facilities. However, our technology enabled Command and Control to be enhanced with Collaboration (C3) as organisations were empowered with multi-directional communications that took command and control to a new level as more decision-making could be automated and information flows organised in a way that reams of data are transformed into meaningful intelligence (Mi)
Generations of the Mi-C3 software started as a project in the early 2000's as a solution to support a large oil and gas company operating across multiple countries to help manage its complex operation and considerable security risk spread over a wide and poorly accessible geographical area before the Internet of Things (IoT) was widely understood, and has subsequently grown to over 30,000 sites, and monitoring more than 1 million end points.
Over the years, this solution has evolved into our award winning* flagship product, AFFECTLI, and has delivered significant value to clients through the use of a combination of cutting-edge technologies in the fields of Digital Process Transformation, smart workspaces, AI, machine learning, data management and analytics.
AFFECTLI is an established, flagship product of Mi-C3 that won the Malta MCA eBusiness Award for Best B2B Application 2018, was shortlisted for a nomination in the World Summit Awards 2018 under the Business & Commerce category, is ISO 9001:2015; ISO/IEC 20000:2011; ISO 27001:2013 and has completed SOC 2®, Type 2 Examination.
Revolutionising the world one user at a time. Own your data.
Orchestrate everything.

Own your data. Orchestrate every

thing.
AFFECTLI is a trusted Business Operating System that orchestrates disparate systems & data seamlessly into a single real-time overview of the organisation.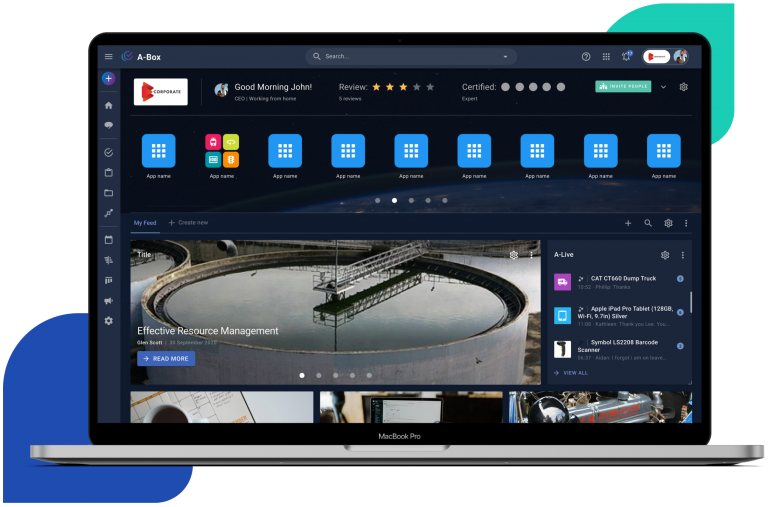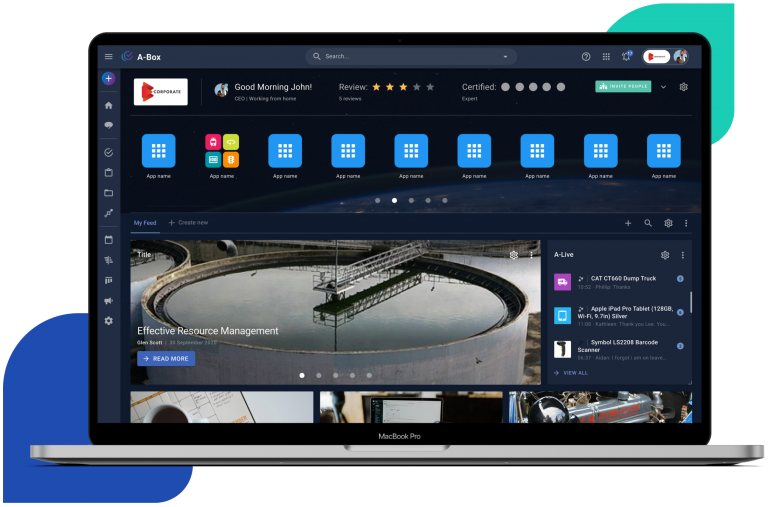 The Mi-C3 ethos of Command, Control and Collaborate is an indication of its strategic intent and covers its purpose, business model, vision and the action pillars that underpin its core values. To empower our clients to optimise their business by securing the collaboration of all its people within and around their organisations.
To give clients the means to fully exploit the intelligence of their people and the information collected by their devices. To provide businesses with real time and relevant information that makes their decisions effective. As a business we continuously enhance our knowledge of technology in a way that anticipates the needs of clients.To be ahead of our time but still relied upon to provide stability and security in our products & services.
To have the flexibility of working across industries but the depth to understand specific client needs.We seek to work with partners who understand better than we'll ever be able to, their territories and the industries of their own customers, supplying together products & suites of services that are locally relevant and industry-standard setting.

Command, control & collaborate with us
Product Development Effectiveness